let us create SOMETHING COMPLETELY CUSTOM FOR you.
We offer a completely custom experience. We will meet with you and discuss your likes, your dislikes, your style, your colors, and what it is that makes you you. Our goal is to have your guests open your invitation and think "this is so them!" without even reading your names. Alyson does all the illustrations by hand. She can draw the florals you absolutely adore for your bouquet, or the amazing venue where you're having your big day, or even your dog that can't come to your wedding but you just need him included in the invitations. For more info on how our process works, including pricing guidelines, check out our FAQ section.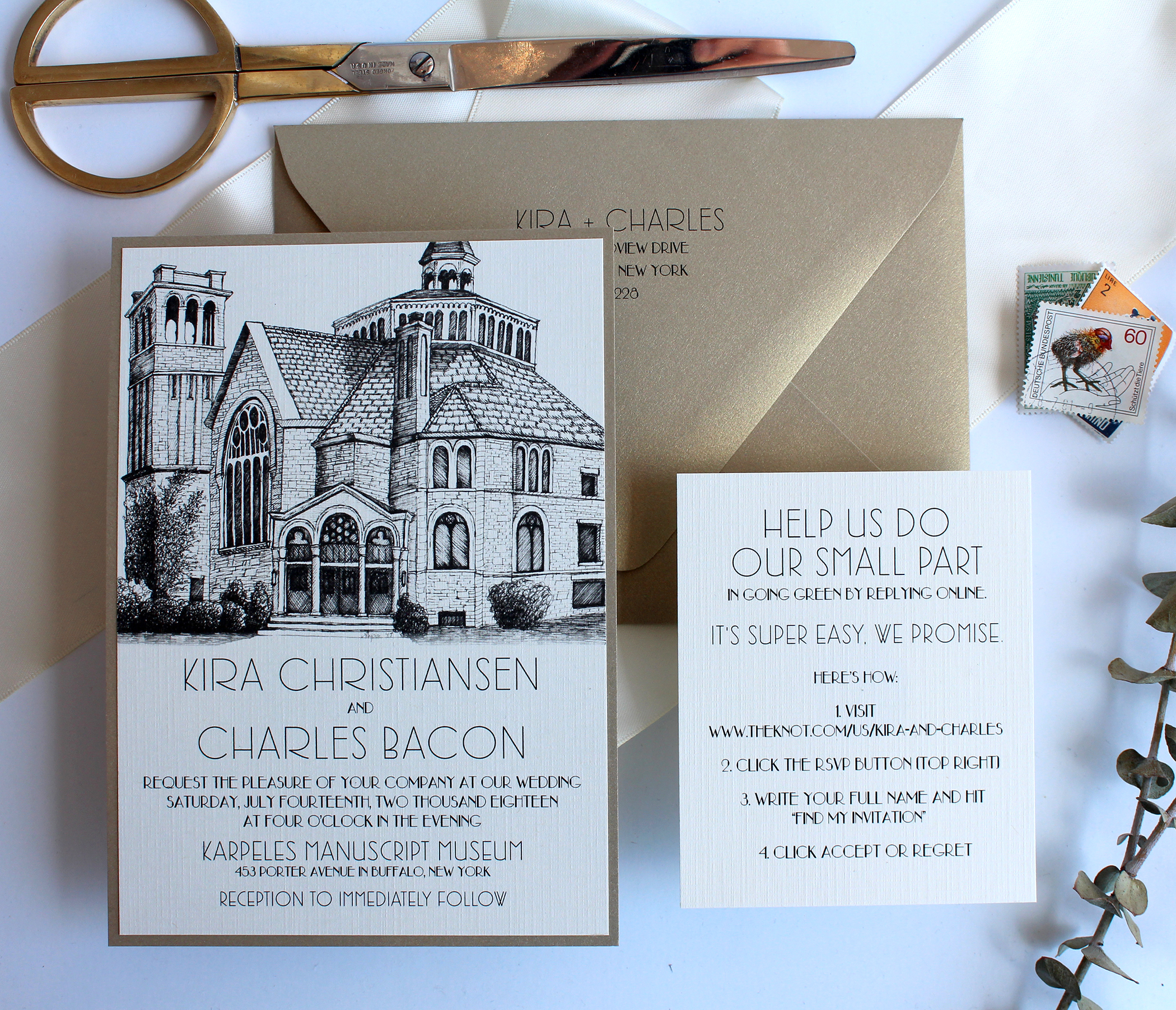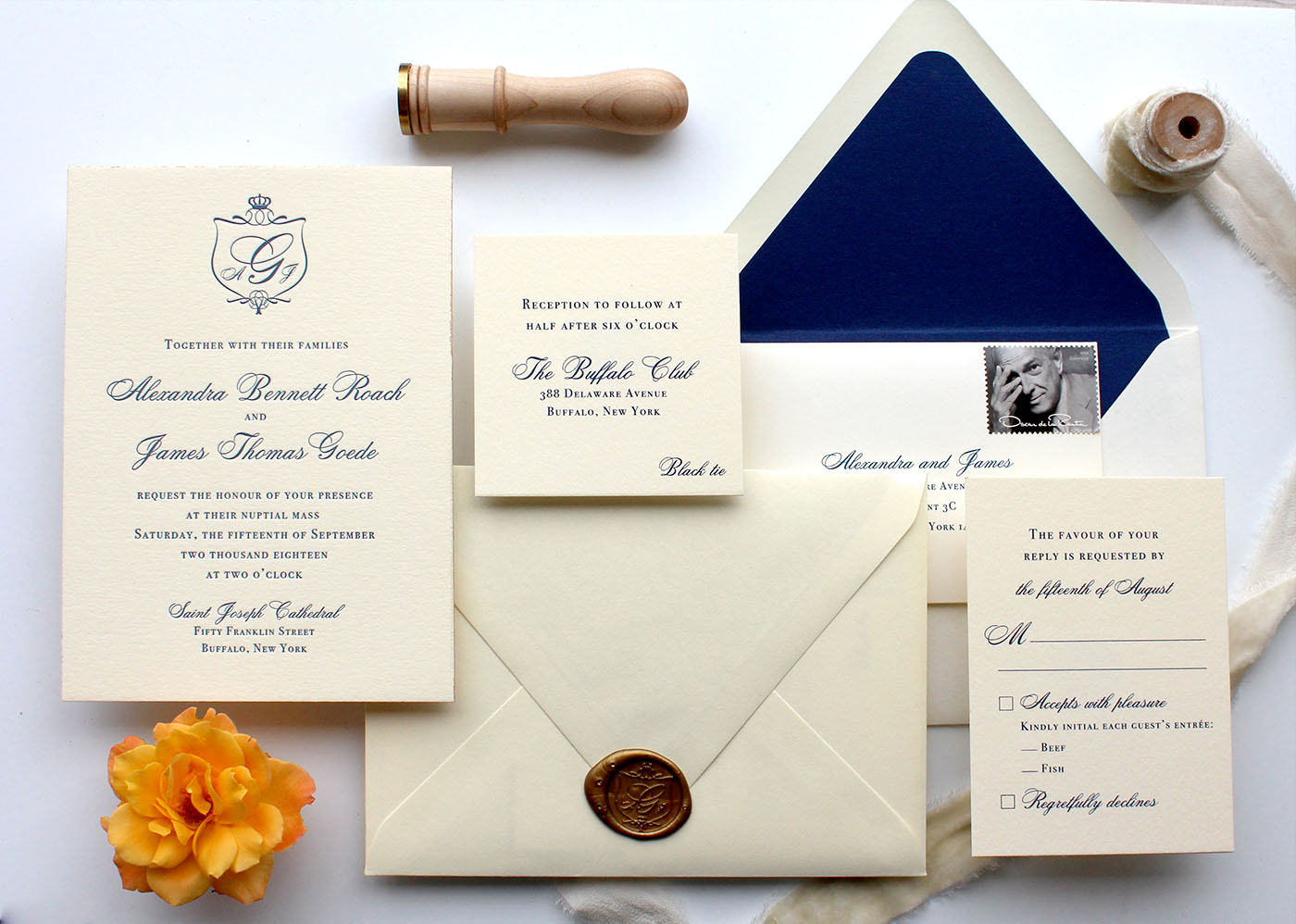 Custom design not for you? We have over 50 existing designs to choose from, fully customizable with your info and colors!
Whether you come in and see our samples in person, or you complete your order entirely online, we will still be with you every step of the way. You still get our extensive online proofing process and full customer service experience, so you are sure to find something that fits both your style and your budget.
Our event invitation options are broken up into three product categories, our Standard Suite, our Couture Suite, and our Specialty Printing options. See something in one category that you'd like with the features of another? Yeah, we can do that.
Don't forget to check out our FAQ section for details on how our process works!
Our Standard Suite
invitations are anything but basic. Pricing for these starts at $5.00, and that includes your layered invitation, RSVP postcard, and blank outer envelope. You can upgrade to an RSVP card and envelope, add enclosure cards, return address printing, calligraphy, or any of our other completely customizable options that will make these invitations perfectly yours. Contact us today to set up a meeting!
Specialty Printing
Letterpress, foils, embossing, engraving, die cutting, edge painting; all those special options you've been craving, we've got 'em! Want something you don't see here? Just ask us. If it has to do with paper, we can do it. See something here that you love? Contact us today to set up a meeting!

Our Couture Suite
adds that extra level of customization that will beautifully contain all the elements of your invitation suite. Perfect for suites with multiple enclosure cards, or weddings where more than half the guests will be traveling from out of town. Envelofolds and pocketfolds are perfect for keeping together all the information your guests need, and are easy to throw into a suitcase. These suites start at $7.50, includes the invitation, enclosure, blank outer envelope, and the RSVP card and printed envelope. From there you're free to add as many enclosure cards and bells and/or whistles you like to make a real statement about your event. Contact us today for a full quote!